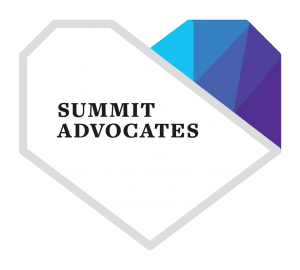 MISSION: Our mission is to provide survivor-defined, trauma-informed services which enhance safety and justice for victims of domestic violence, sexual assault, and trauma, while promoting peace in our community.
VISION: Our vision is to help create a violence-free community in Summit County, through safety, support, education and accountability
Advocates for Victims of Assault was founded in 1979, out of a need to support victims of domestic violence. As our community has grown we have expanded our services to include victims of sexual assault, stalking, and other trauma. Local law enforcement, our hospital and community members continue to use our confidential 24-hour crisis hotline and advocacy services as a critical resource. In 1996, we opened our first safe house, which has consistently been occupied by survivors in crisis seeking refuge.  Advocates is open to all. Regardless of race, ethnicity, national origin, color, immigration status, sexual orientation, sex, gender identity or gender expression, marital status, religion, veterans status, disability, genetic information or any other status protected through ordinance or law…you are welcome here.
Our services include assistance in navigating the legal system, referrals to community resources, and information about the dynamics typically present in violent relationships.
In the effort to reduce violence in our community we provide outreach and education in our local schools and businesses and to the general public. We also work closely with the criminal justice system to increase accountability for perpetrators, and to ensure that the rights of victims are respected
Why We Exist
Intimate Partner Violence
1 in 3 women and 1 in 4 men report experiencing violence from an intimate partner

15
percent
of homicides in Colorado were committed by intimate partners

70
deaths
in Colorado as a result
of relationship violence in 2019
Need More Reasons?
Relationship violence is the single major cause of injury to women – more frequent than auto accidents, muggings and rapes combined.
Children in violent families learn from their experience – 30% of those children become violent adults, and they often suffer from disrupted development, poor health and poor academic performance.